CBCI Telecom Ranks 99 on Branham 300 List of ICT Leaders
April 25, 2012 | POSTED BY Design Shopp
Moving from 118th position in 2011 in the Top 250 Canadian ICT Companies in Canada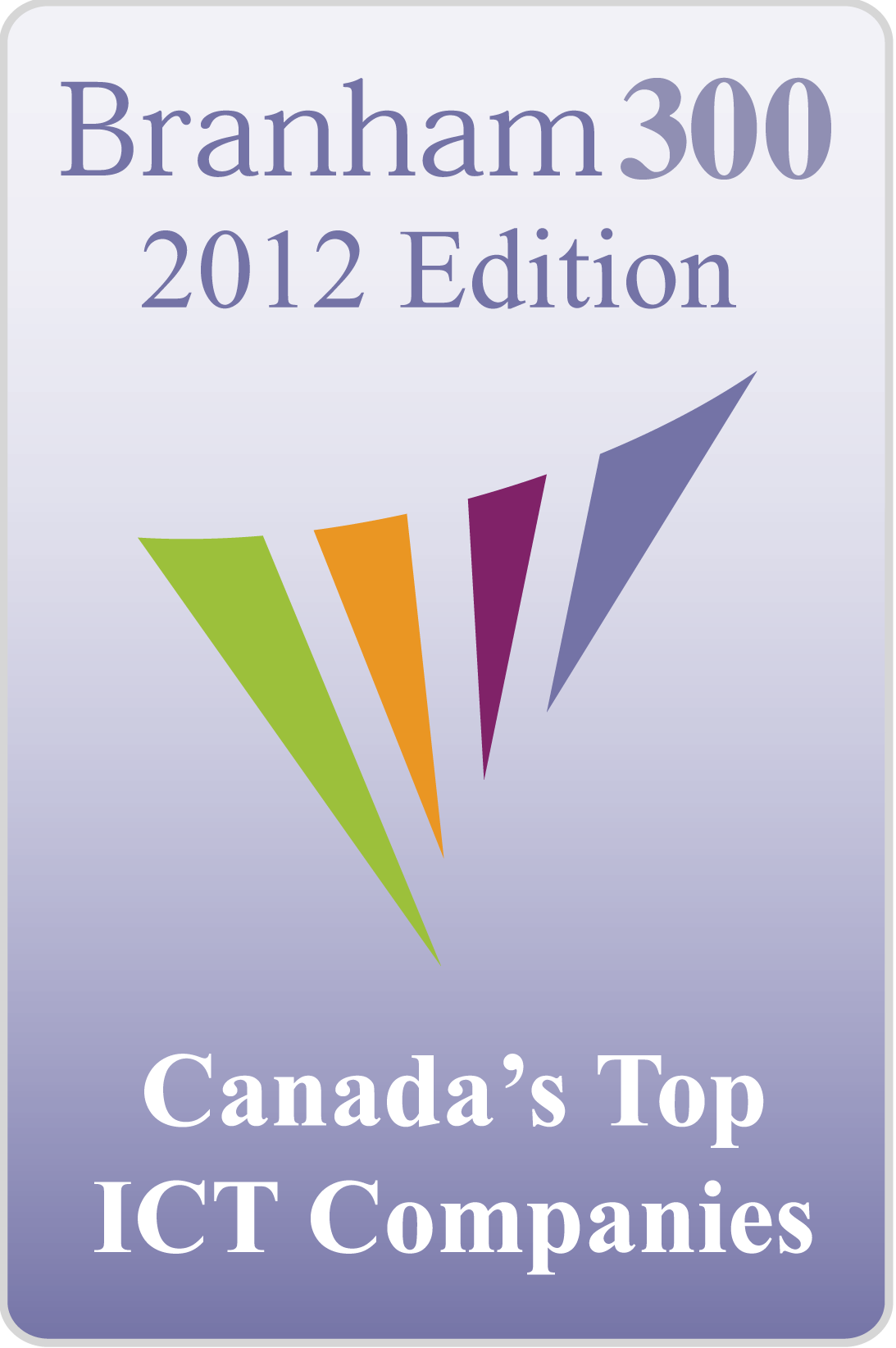 What a great accomplishment for CBCI Telecom in 2011. With a growth rate of 38% over 2010, it is inevitable that we would have moved up the Branham 300 list of 250 ICT leaders in Canada. With a leap of 19 positions, it is a wonderful feeling to be recognized as such with some of the great names of Canada's Information and Communication industry leaders as ranked by revenues.
Here are some interesting highlights from the Branham 300 Group:
Canada's ICT industry got back on track in 2011.
Cumulative revenues for the Top 250 Canadian ICT companies combined to set a new Branham300 revenue record in 2011
Increasing sales by 11.75% to $82.62B, surpassing the high of $75.97B achieved in 2008.
ICT Hardware and Infrastructure space in Canada realized the sharpest rise in revenues over the past year, relative to each of the other industry sectors, as cumulative revenues increased 20.55% from $29.12B in 2010 to $35.10B in 2011.
The Software and ICT Professional Services sectors combined to account for 66.80% of the companies listed on the Top 250 in 2011.
94.80% of companies being headquartered in Ontario, Quebec, B.C. or Alberta and generated 97.86% of the Top 250's total revenues.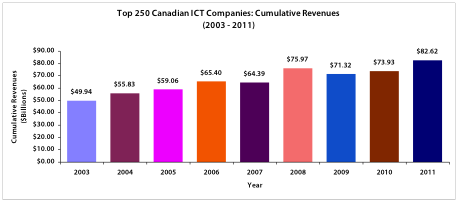 Further details on the 2012 Edition of the Branham300 can be found online at www.branham300.com and in the April/May issue of Backbone Magazine (www.backbonemag.com), which is distributed nationally with the Globe and Mail.
Read CBCI Telecom Press Release.
About the Branham300
For nearly 20 years, the Branham300 has highlighted the top Canadian and Multinational ICT companies operating in Canada, as ranked by revenues. It illustrates the depth and breadth of innovative technologies developed in Canada and is widely considered to be a leading source of intelligence on Canada's ICT industry.  The Branham300 list consists of the following major categories:
Top 250 Canadian ICT Companies
The Next 50 Canadian ICT Companies
Top 25 ICT Multinational Companies operating in Canada
Top 25 Up and Comer ICT Companies (category ranked on innovation/not revenue)
The Branham300 is published annually in the April issue of Backbone Magazine (www.backbonemag.com), as well as on the Branham300 website, www.branham300.com. Keep up to date with the Branham300 and Branham Group on twitter at @branhamgroup, through Branham's Newsletter, or RSS feed.
About Branham Group Inc.
Branham Group Inc. is a leading industry analyst and strategic consulting company servicing the global information, communication, and entertainment (ICE) technology marketplace. Branham Group assists technology companies and related institutions in achieving market success through its custom consulting services (Planning, Marketing and Partnering), and through its multi-client research subscription programs (Digital Health, Green IT and Cloud). Branham also produces an annual listing of the top ICT companies in Canada (www.branham300.com) and monitors over 450 Digital Health vendors (www.branhamgroup.com/digitalhealth). For more information regarding Branham Group, please visit www.branhamgroup.com.
For more information on CBCI Telecom, contact us.
---
---