Reaching Everyone at Anytime in Real Time
In today's society, business involves a fast paced market place where split second decisions must be made in real time. You must always be available, no matter where you are. Whether an employee is driving home or sitting in his living room, reachability has become a necessity in almost all jobs today.
The immediate need for constant reachability has generated a large demand for enterprise collaboration tools, most notably videoconferencing. The reality of the matter is videoconferencing for communication is simply a business requirement, not a luxury. As companies continue to grow in today's society videoconferencing is becoming more popular with it. A dramatic increase of 50% or more has been documented by organizations in their adoption of videoconferencing. It is evident that videoconferencing provides organization with a technological advantage and creates a level of simplicity to having meetings with many rooms at once. In the "video available all the time" world that is evolving, videoconferences are likely to include a large number of users and a fewer number of rooms. As videoconferencing and social media tools, become more and more popular we are likely to see online meetings grow as well.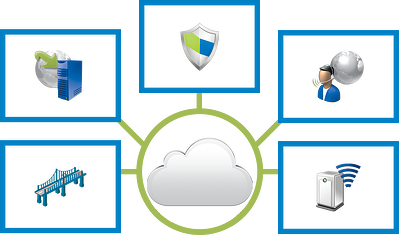 Because we no longer assume that all users will be using the same systems to participate in meetings, video bridging servers have been created. Bridging servers have made the task of having a videoconference meeting much simpler and more convenient for all the parties involved. There are three forms of Multipoint bridging options, which bring all parties together.
On-premise bridging solutions are a common way of having video meetings. Customers purchase, install and manage their own video bridge. Although it is a cost effective solution that's easy to use and manage, it is not necessarily the best option. It requires sufficient bandwidth and has limited performance and capacity. This solution is more suitable for medium to large organizations that are willing to pay up-front costs.
There are Hosted Video Solutions as well, which involve birding platforms owned, managed and hosted by external service providers. Hosted video solutions are very similar to multipoint bridging options but rather than doing all the maintenance and management, it is offered by the service provider.
Cloud-based video solutions are a cost effective solution to expanding the reach of videoconferencing over the Internet. There are no upfront costs of installation or ongoing maintenance costs usually associated with the upkeep of infrastructure equipment.
Bridging services in a hosted or Cloud-enabled solution offer support to allow for business-to-business and business-to client video calling to run smoothly. It simplifies the "join a meeting" process and creates a high level of availability for users on PC's, desk phones, smartphones and tablets. Because of these innovative systems users are now video capable wherever they are.
Find out more on how Video Managed Services can enable you to connect with anyone at a moment's notice easily. Download our ePaper Why Video Managed Services?